Villa Oxygene, designed by one of France most renowned architects, is located in beautiful, spacious enclosed grounds (3,900 m²). The villa has 450 m² of floor space and has 8 luxury bedrooms and a garden house. Each bedroom has a sea view and a private bathroom with a jaccuzzi. The villa has wireless internet access, cable TV, gym, bar and an outdoor barbeque. The villa is elegant and designed to the last detail, with high standard. It has an expansive terrace for comfortable outdoor living and a large, refreshing pool with a pool house.
Super Cannes is the most elegant residential area in the vicinity of Cannes, just 10 minutes drive from La Croisette. Despite its proximity to the centre, Super Cannes is a quiet, peaceful area without noisy traffic and close to excellent golf facilities.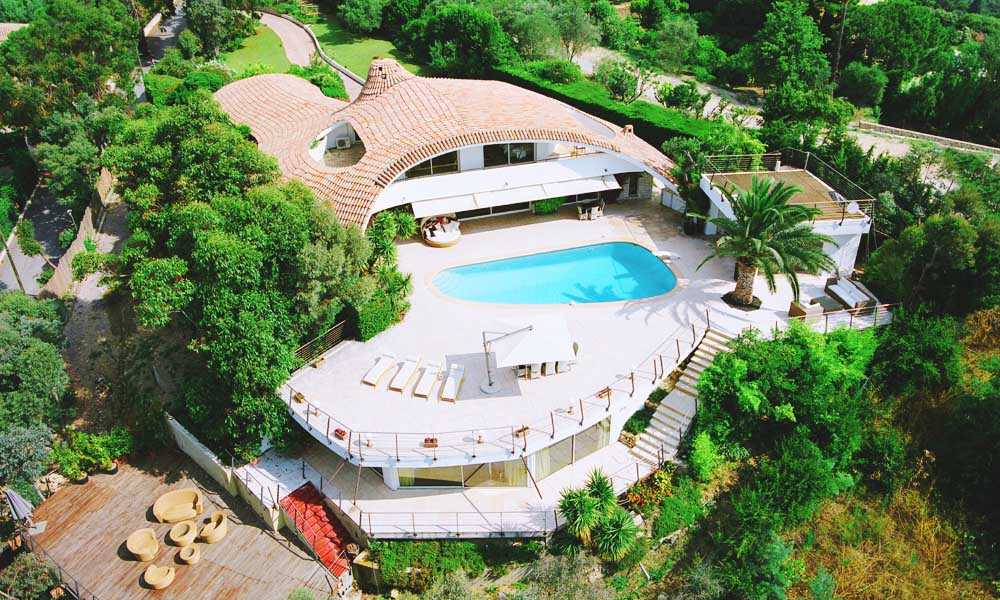 Villa Oxygene is the Legendary Culture Villa on the French Riviera, with several prominent celebrities as guests.
Villa Oxygene is situated upon the hill side of Cannes on the French Riviera. The spectacular design and the round shapes was created by the famous arcitect Jaques Quellle, and an extra finishing touch was made by the owner Richard Nilsson.
Villa Oxygene and Richard Nilsson has been hosting several of the worlds' leading lifestyle brands like Playboy, Virgin, Lamborghini, Maybach, The Jackson Family, Unilever and many more. Superstars like Jean Paul Belmondo, Eva Longoria, The Jacksons, Ron Arad, David Ginola, Abidal, James Kottak, Wes Madiko and many more has been guests at Villa Oxygene.